Thanks to Todd and Carrie Young – long term sponsors and supporters of Running River Benefits, we're excited to announce another pair of VIP Nuggets seats for raffle this year!
These seats are COURTSIDE! Section 124, row CS2, seats 15 and 16. The tickets include free food, free beverage service, free VIP parking! They are valued over $1,800! The 3D rendering below from the Nuggets website shows you the view from these exact seats. WHOA!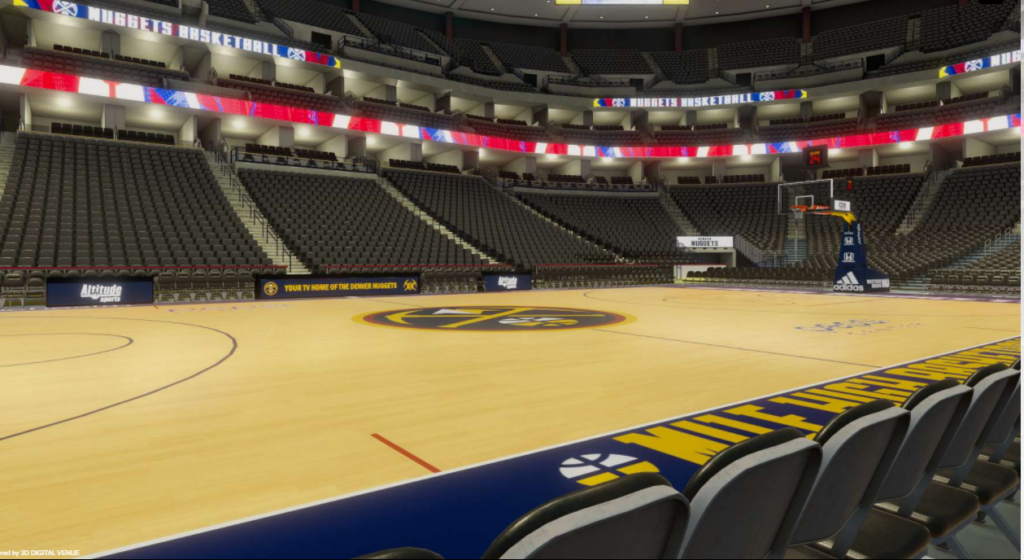 We're selling raffle tickets for $25 each throughout the rest of the year. You can purchase as many as you want! At the conclusion of our Gala this year (click here for more details on the Gala) we will draw the winning name and you will be contacted to schedule the game. We'll have the tickets for sale at each event, but you can also purchase raffles for these tickets online using the form below. Contact Caitlin Tanner at 970-685-2334 if you have any questions.
This form is optimized for desktop. If you are on a mobile device click here for a better version of the form. https://tinyurl.com/NUGGETS2022